Dutch Lily Days 2019
The ninth edition of the dutch lily days is behind us and we look back on a successful edition. For four days we received a lot of visitors from different countries as also suppliers from Holland in our colorful greenhouse.
Interview with Greenity
P. Aker in Venhuizen is participating for the second time. Sales manager Arjan Poland: "The younger generation in the company wants to profile itself more. We want more name recognition among growers and buyers.»
The sales manager is not positive, because there is too much production for which there is no demand. «There are species that are older than 10 years and that is about 20 to 25 percent of the supply.» He also fears that there will be too little contraction in supply. He indicates that his company has done less for pre-purchasing than usual. «Realism prefers the chance that you don't have something.» Many of their customers also order later. Poland sees more PLAMV in the width of the assortment in the plantations. He also hears those noises from fellow exporters. «That is worrying. This is partly due to the decreasing demand for lilies.
"The exporter still sees market opportunities in South America, such as Colombia and Equador, and is also trying to grow in China. For that reason, the company was at the IPM in Shanghai in April. Poland wants to say that he has remarkably little interest from growers for the plantations. Around 20 of their 80 suppliers visit their greenhouse in Hem during the Dutch Lily Days. "The rest only comes when we call them when we see problems. Fortunately I see the younger generation coming more and more on their own initiative.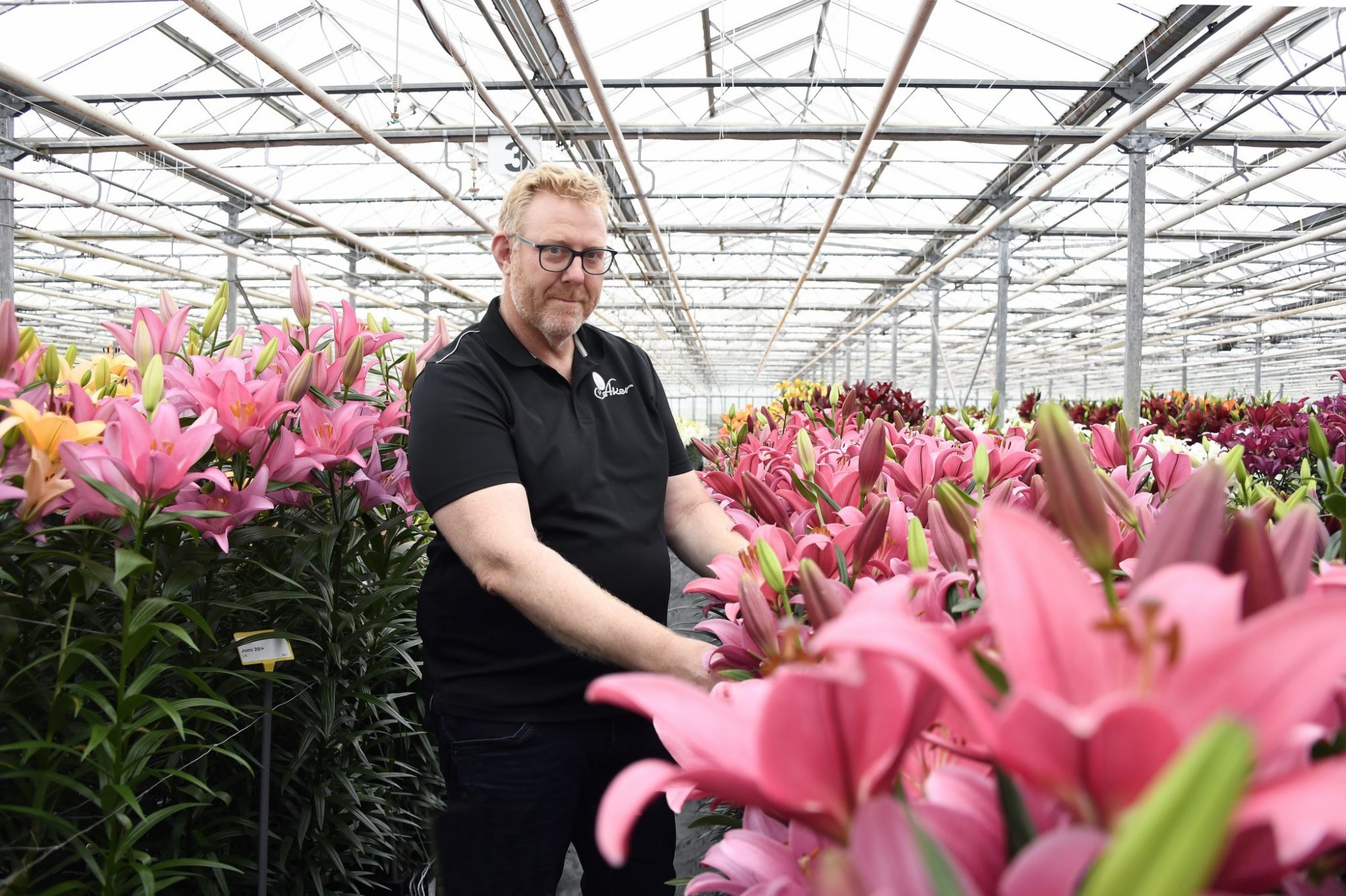 Tekst: Greenity
Fotograaf: René Faas