Plant of the month: Petunia
Petunia
The Petunia: easy care, lots of choice
With its large trumpets the Petunia proclaims in all directions that spring really has sprung. This colourful summer annual has diverse uses: in hanging baskets, containers, sacks on the wall and troughs. And when it's planted in a bed, the Petunia likes to shine amongst the groundcover in borders. It has staying power: if looked after properly, the Petunia will flower until the frosts arrive and will create a sea of flowers in the garden for all that time.
Range
Plain, spotted, striped, with single or double flowers, and that profusion of beauty in all the colours of the rainbow through to almost black – the choice of petunias is overwhelming, although they sometimes bear a different name. Well-known series such as Surfinia, Crazytunia or Cascadia hint at their specialism with their name: long stems, unusual flower shapes or a cloud of hanging flowers.
Petunia trivia
– The plant is related to Nicotiana, the tobacco plant.
– The Petunia was given its name in 1789 by French botanist Antoine Laurent de Jussieu (1748-1836). He drew his inspiration from what he knew: at the time, 'pétun' was the local word for tobacco.
– Artist Georgia O'Keeffe made her breakthrough in 1925 with a Petunia painting. She had planted purple and blue petunias next to her summer home on Lake George, and adored them so much that she recorded the flowers in sensual closeups that became a sensation.
– Bees love the Petunia's nectar, so that the plant brings lots of activity to the garden.
Origin
The Petunia originates from South America, where the plant grows in Brazil and Argentina. In the wild the plants often look much more rangy than the profusion of flowers that growers have managed to produce through crossbreeding. There are hundreds of hybrids available, and breeders keep producing new cultivars with new colours or shapes or which are – for example – better able to cope with rain.
Care tips
– Petunias like to be out of the wind in full sun.
– Keep the soil moist, water every day on sunny days, ensure drainage in pots and hanging baskets so that the roots don't get too wet.
– Be sparing with plant food: it particularly encourages the production of leaves and not necessarily of flowers.
– Cut off wilted flowers stem and all.
– If the Petunia is past its peak, prune it back and the flowers will return in full.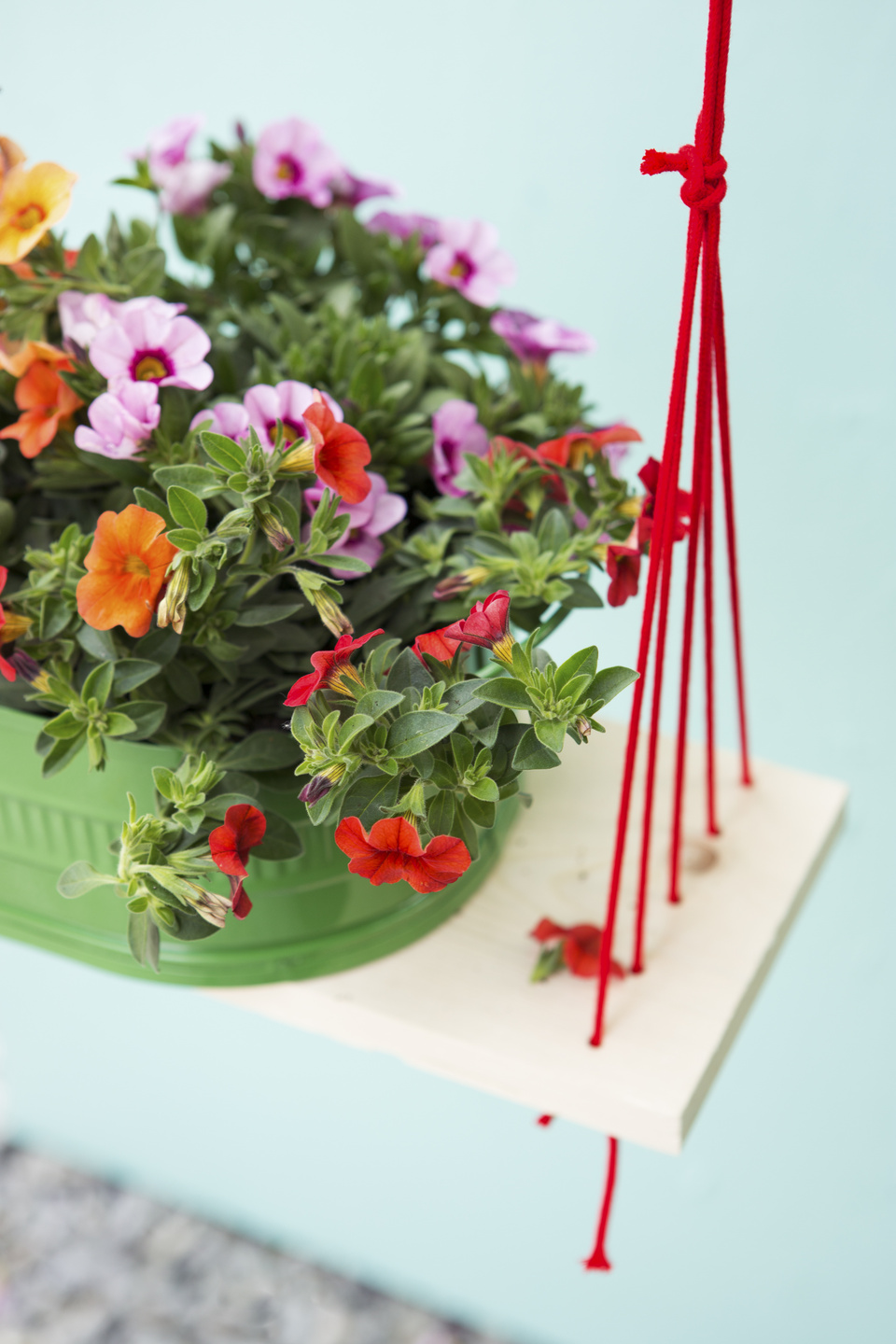 Foto: mooiwatbloemendoen.nl